A band of two musicians leading you along the paths and rivers of Baltic authentic music. A unique phenomen in the music
world. During the concerts everyone is a participant instead of
just a listener, becoming important element of whole perfomace.
Tadas Dešukas – mandolin, violin, guitar.
Laurita Peleniūtė – leading vocal, shruty box, drum.
Listen to our album 'ILGIŲ DAINOS':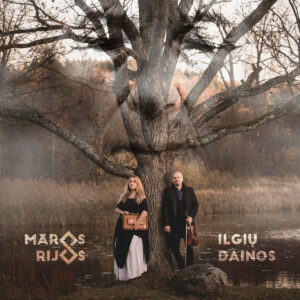 •Concerts
• Workshops of ancient multpart Lithuanian songs, so called Sutartnes, highly unique examples of folk music.